A pair of Prince George enterprise homeowners are applauding Ottawa's choice to cap the excise tax on alcohol merchandise.
The rise is being capped at 2 % for the subsequent 12 months after it was initially slated to rise 6.3% on Saturday.
Doug Bell, the Proprietor/Operator of the Northern Lights Property Vineyard informed MyPGNow.com the problem pressured quite a lot of business stakeholders to band collectively and take cost.
"We're in a time now the place our prices have by no means been larger. They're going up considerably each single day and sadly, that's getting handed right down to the buyer. Any little bit that we are able to discover that's going to cut back the general affect to complete pricing within the liquor business is an efficient factor."
Whereas Bell agrees the business must be taxed and extremely regulated, it bought to a degree the place an excessive amount of cash was going out the door.
"What we expect we're paying for is the liquor tax, the GST, the liquor PST once we get to the money register. However, what's truly taking place is that there's a entire bunch of embedded prices beneath that, that are revenue centres for our authorities and there may be not a ton of reasoning as to why they should go up each single yr."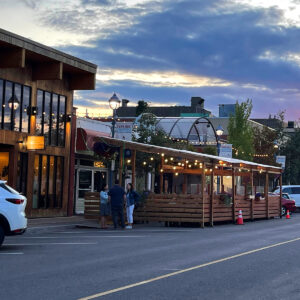 Downtown PG President and Native restaurant Proprietor, Eoin Foley said a hike tied to excessive inflation charges would have been devastating.
"These types of issues actually add up lots. Particularly over the previous few years, we've got seen the federal government continually add on, add on and add on with the bills falling on the shoulders of small companies – these are the companies which are the lifeblood of the financial system."
"This repeal of this tax enhance or the cap is a recognition by the federal government stating it wasn't actually truthful to mainly be taxing larger as a result of inflation is larger."
Bell and Foley consider it makes logical sense to provide you with a tax schedule on will increase which are based mostly on quite a lot of elements that embrace the shoppers.